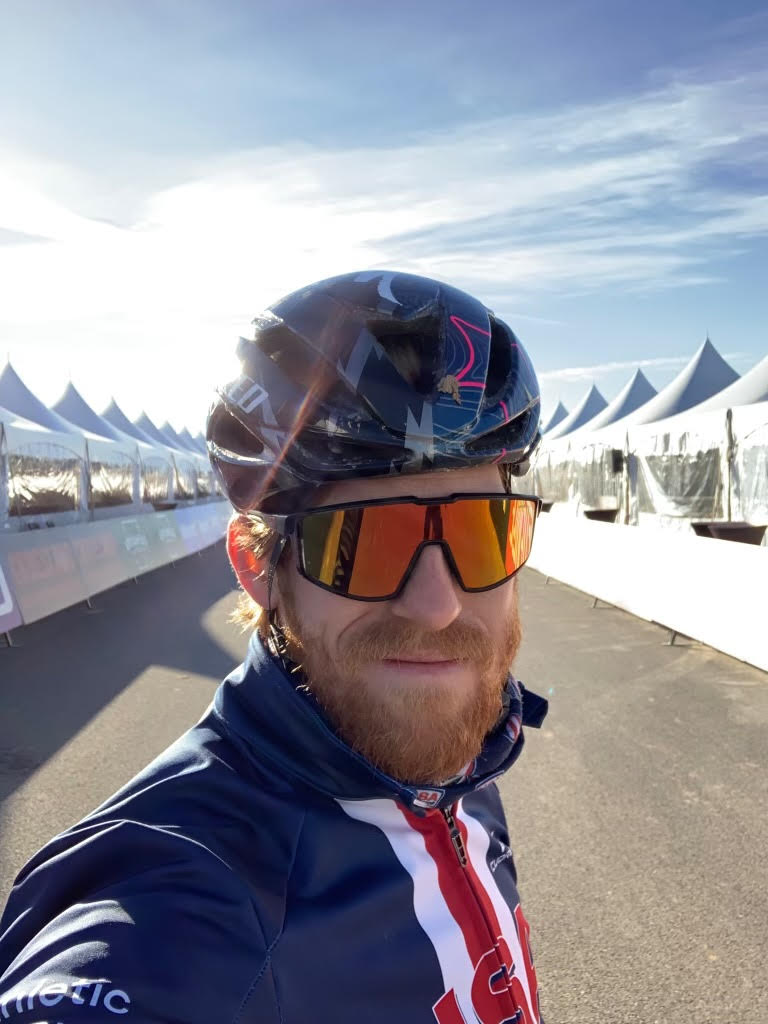 Stephen Hyde comes to us after a storied career in pro cycling. Hyde started out in BMX racing and freestyle up until his early twenties. He developed his love of teaching both mechanical and technical skills during that time through bike shops and cooperative spaces across the country. He raced as a professional on road teams including Astellas Pro Cycling and Cannondale-Cylance Pro Cycling and even raced a few seasons in UCI MTB races as a privateer under Cannondale. Over most of a decade Hyde raced for the JAM Fund Development Team, Cannondale P/B Cyclocrossworld.com and finally the Steve Tilford Foundation Racing program for CX. 
In that time he racked up three Elite National Championships and two Elite Continental Championships. He won the overall in the US Cup CX Series in 2017 as well as the USA Cycling Pro CX series overall several times. His accolades also include numerous top ten placings in World Cups and International level races such as SuperPrestige, Bpost, DVV, etc… Hyde was also selected 7 times as a USAC Worlds team member. 
Over these years at the top level of the sport, Hyde found mentorship to be the key component to his success. Striving to have the best support possible, he found himself working with some of the best coaches and trainers in the sport. This is where his thirst for knowledge blossomed and what led him to pursue coaching on his own. Likewise, finding ways to mentor other riders became a major part of his journey. Stephen takes pride in developing great athletes from a holistic approach that takes the person as well as the athlete in constant consideration. From mindfulness techniques to custom workout plans, Hyde wants to get the most out of his athletes and for his athletes to get the most out of him.