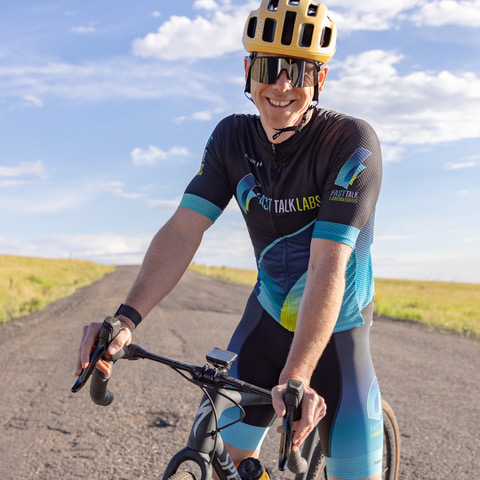 Upgrade your performance with smart, research-backed training from Rob Pickels, a USA Cycling certified coach. Pickels holds a master's degree in exercise physiology and served as lead physiologist at the acclaimed Boulder Center for Sports Medicine and University of Colorado Sports Medicine and Performance Center.
Working with Rob will reveal a deeper understanding of your physiology to help you meet your endurance goals. As a founding coach and Team Manager of Boulder Junior Cycling's Elite Cyclocross Team, Pickels coached 10 junior athletes to USA Cycling Cyclocross National Championship podiums and 6 to worlds team selection. However, you do not need to be an elite athlete; Rob finds joy in working with all athletes to help achieve this goals.
Your voice and input will be heard by Rob and his holistic coaching methodology.  This method not only aids athletes to achieve their peak performance but also balances the challenges that athletes face in training and life.
All aspects of your performance will be considered. With a wide-ranging depth of knowledge, Rob will work with you to optimize your training, outlook, pacing, nutrition, Race-craft, and equipment, because each plays a significant factor in achieving your goals.
A former nationally ranked 110m and 400m hurdler, Rob now pretends he's an endurance athlete with marathon and multi-stage mountain bike adventures (Most recently the Trans-Portugal Mountain Bike race), "getting away from it all" on gravel bikes, and enjoying family moments.
COACHING SERVICES: Rob Pickels is available to offer two levels of coaching:
Personalized Training: In this fully customized coaching arrangement, you will have unlimited access to Rob Pickels for your endurance coaching needs. Working directly with Rob through virtual meetings or phone calls and through TrainingPeaks Premium, Pickels will craft your personalized training on a weekly basis and closely monitor your training performance. This coaching arrangement may include recommendations for physiological testing, strength and conditioning services, and sports nutrition guidance, depending on your needs throughout the season.
Monthly Training: Working with you, Pickels will craft a science-based training plan to your upcoming endurance goals. Once a month, meet with Coach Pickels to review your monthly training performance and to set new training goals for the next four weeks.